Selling a home…you know what its (really) all about?
Helping the buyer feel like your house could be their home.
If you can believe it…by 2016 86% of all internet traffic will be video or put it another way the equivalent of all movies ever made will cross the internet every 3 minutes! Right now 99% of all homebuyers search for homes on the internet – looking at picture after picture trying to find the perfect house. In Charlotte area (MLS) there are 13,222 homes for sale including 807 homes priced over $750K. It's getting pretty noisy out there – buyers are overwhelmed…
So how do you make your home stand out?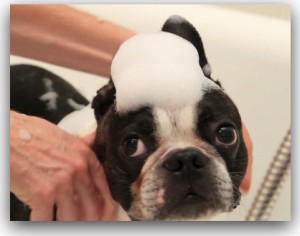 Our HomeStory Movie Trailers help buyers get a feel for what its going to be like to live in your community…to live in your house. Watch our most recent film A Short Ride Home (below) and you'll see how buyers get a feel for not only the Dilworth bungalow but the surrounding neighborhood. We're talking about an honest to goodness movie with a director, script and maybe an adorable dog! It's like a movie trailer of coming attractions…and it is real estate catnip to homebuyers!
We make these videos available on an limited basis…its not for everyone but if youre up for a new way to market your home (like the one in the video) and have some fun in the process then wed love to come out and audition your home…who knows your home might be the next STAR!
For more information please call (or text) Rhonda Gibbons at 704.651.6551 or drop us an email RhondaGibbons@me.com