Tag Archives | phillips place
A little experimenting with a new iPhone time lapse APP. Saturday afternoon intersection at Phillips Place Southpark.
time lapse… Click to continue...
Prediction: When the economy turns and it will Charlotte and Area 5.OH South of Southpark are going to BOOM!
Charlotte Observer South Charlotte News reporter Caroline McMillan says in
SouthPark's allure still attracts new business
At a time when commercial expansions and ribbon-cutting ceremonies are hard to come by, SouthPark is soon to be the home of Bank of North Carolina's new southern region headquarters.
Other "in-town submarkets," such as Midtown, Uptown and Cotswold have lower vacancy rates than the suburban markets, he said. SouthPark's allure includes two other new-construction projects in the heart of the development.
Less than a half-mile down Fairview, the long-anticipated Whole Foods, adjacent to Phillips Place, is also under construction. The high-end grocer broke ground on the 42,000-square-foot building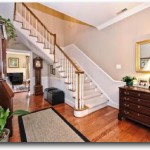 2813 Sharon View Road* that's what we're walkin' about!
After reading homeowner Bob Carter's SouthPark homestory you may not want or need to leave this part of Charlotte! Location wise this townhome leaves little to be desired. Three of the world's best steak houses; Ruths Chris, Palm and Del Friscos; a brand new flagship Whole Foods read about it here, upscale Hampton Inn and Suites (great for you know "those" relatives), P F Changs and our favorite movie theater are all within a mile and walkable. And of course Charlotte's first and best Apple Store at Southpark Mall – next new gadget meet me with your sleeping bag & bunny slippers ~ I'll save… Click to continue...