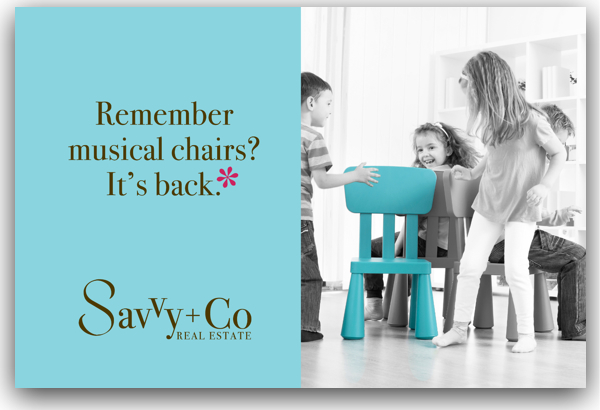 The music is going to stop….
A picture says a thousand words….home for sale inventory is nearing historic lows in many of Charlotte's most desirable neighborhoods and overall in Charlotte MLS home for sale inventory is down 56% from two years ago! (see charts below) The Montibello neighborhood MLS statistics are striking: there is only a 1.9 month (57 day) supply of homes..that's right if no one else lists their home for sale there will be no homes for sale in Montibello come March…of course that wont happen but you the the point!
Folks we're running out of homes (chairs) in Montibello it's a SELLERS market…again
Rhonda and I have lived in Montibello (Sentinel Post Road) for nine years so we know it well (we've lived in the Southpark area a combined 50 years – but that's another story or two)…and it's been along time since we've seen such a demand for Montibello homes. Maybe it's the traditional styles, 100 year oaks, wide walk friendly streets, the almost perfect location (easy commute to uptown, a stones throw from Southpark and a short drive to Ballantyne…or maybe it's just that homebuyers are looking quieter established neighborhoods. Whatever it is…it's great for Charlotte, great for the homebuyer and hopefully great for you if you you're thinking of selling your Montibello home.
We've pulled some fascinating statistics…and you can easily search for all Montibello homes for sale here, get a easy, accurate valuation for your home here and a Montibello neighborhood status report here.
Let us know if we can answer any questions, help you design a really great customized (bespoke) selling strategy for your Montibello home or help find the perfect home for you ~ neighbor …Montibello it's where we live and what we live for!