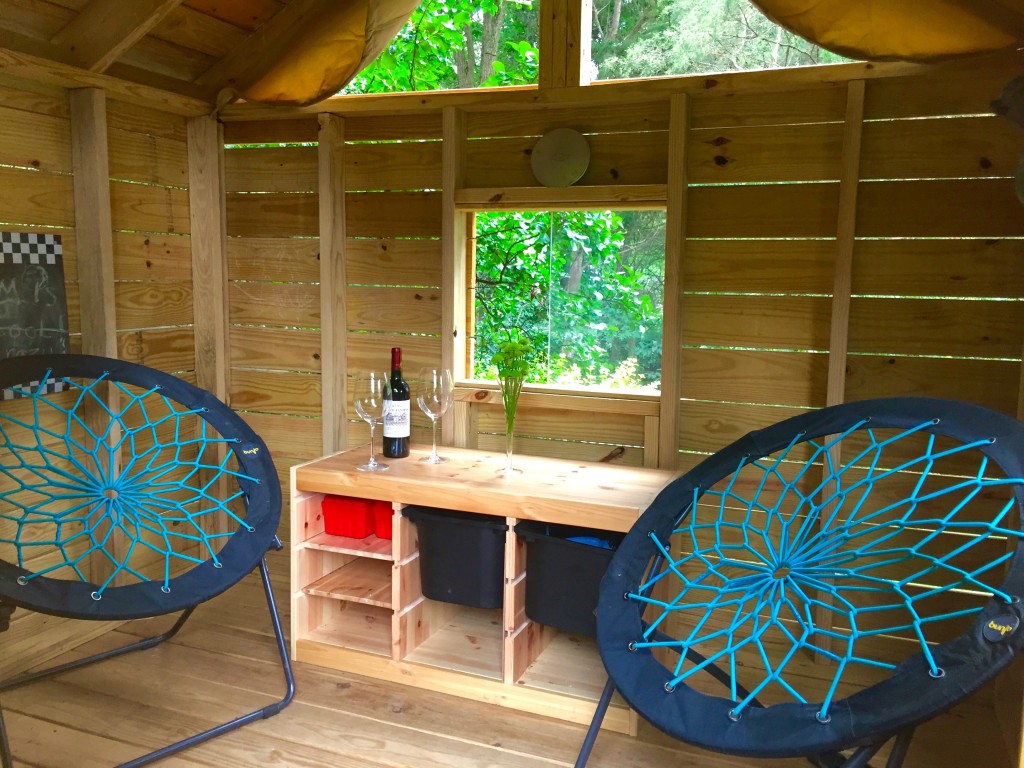 It might not be the most important feature of this beautiful Quail Hollow Estates Home…but hands down it's the most fun. And who says kids** should have all the fun! From the start we knewSean and Nancy (and their two young boys) were all about the joy of real estate. When we first toured their home and talked with them about what they loved everything was a story from the reclaimed hardwoods, to the backyard built for play and family time t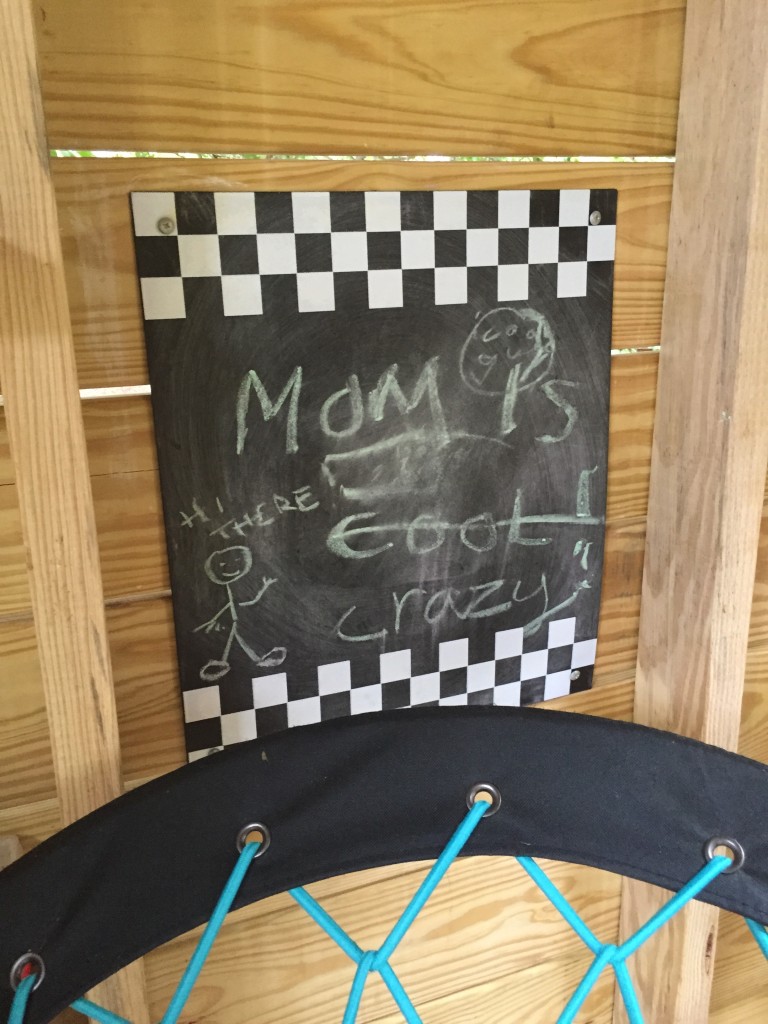 othe treehouse. I think it was Nancy who mentioned that her and Sean had indeed snuck off to the treehouse for a glass of wine…how fun!
But let's face it it's still the KIDS treehouse as this little (treehouse) noteto Momattests hehe…
We love working with people who really appreciate the importance of home…that it's not only about the features (although this home has some great ones). Each home has a unique Homestory (see their's below) and it's so much more than the features it's about how a place makes you feel.
7503 Quail Hill Road in South Charlotte's sought after Quail Hollow area is for sale…ready for someone new to make new memories and stories, to make this house their home. We invite you to stop by andtour the home…as you do for the moment forget the features pay attention to how it makes you feel. Thats how youll know if youre home.
7503 Quail Hill Road |Our HomeStory