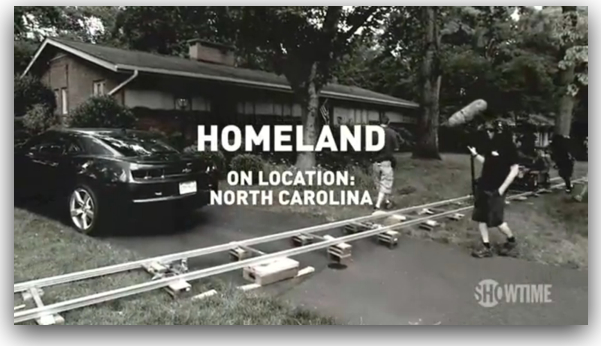 (A little bonus on the real Downton Abbey at the bottom of this post – no it's not in Charlotte)
Well we might not be able to get you next door* but we can definitely get you in the neighborhood! That's right Nick and Jess and the kiddos are living right here in Charlotte's own Mountainbrook! Well kinda of, actually another woman lives there and she's lived there a long time (she makes way for the Brody's to visit a couple of times a year)! Read the Charlotte Observer story here…Her house became a home in Showtimes Homeland
an excerpt…She grew up in this house, from fifth grade up until college. She moved back in to take care of her father when he got sick. After he died, her son moved in. It had always been a quiet house in Mountainbrook, a leafy neighborhood about a mile southeast of the SouthPark Mall. Vickis parents built the house in 1960. It was a long ranch wrapped in brick, with a wide chimney and a carport and a neat yard. Then one day, a guy came to her door…. (and the rest is well history)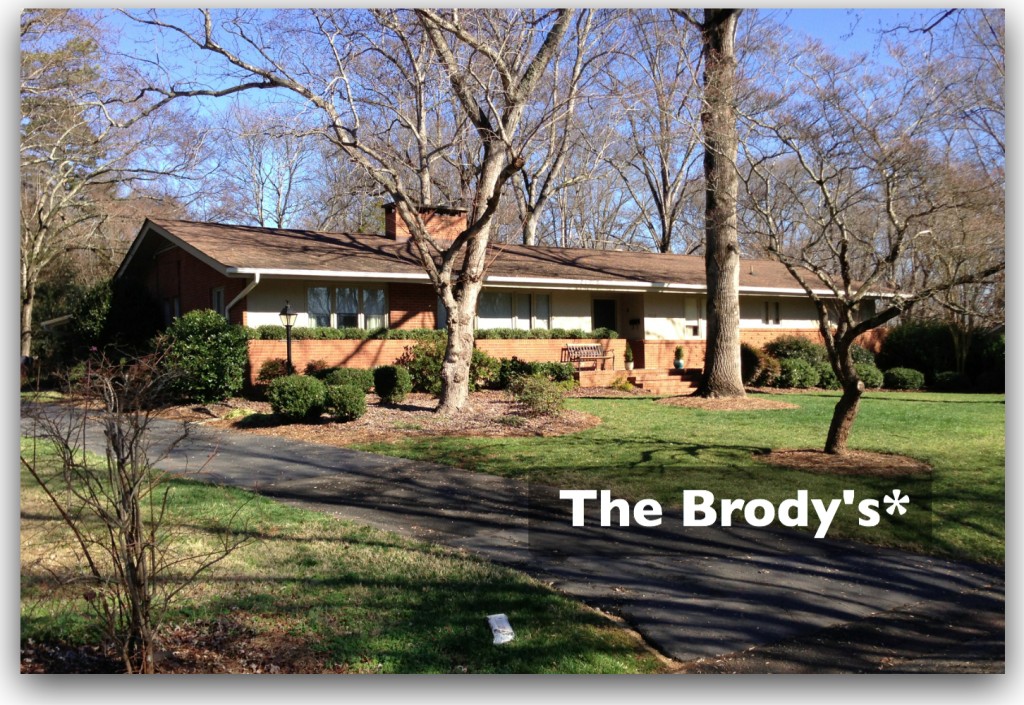 *you know you might not want to be next door…things get kinda of crazy over there!
Did you also know our good friends at the Shain Art Gallery in Myers Park on Facbookhttp://www.facebook.com/ShainGallery loaned several paintings for location shoots…including the Duke Mansion where our friend Darren Young's work did make the cut in Season 1!
Here's Morena Baccarin who plays Jessica Brody in front of the now infamous Brody home in the Washington DC suburb aka as Mountainbrook!
A little more Homeland – Charlotte Scoop…
This from the LA Times Homeland': Shooting in Charlotte has pluses, minuses
CHARLOTTE, N.C. The series is shot in the North Carolina city, which is sizable and welcoming but presents challenges. Shooting on location comes with advantages and disadvantages. North Carolina offers generous tax credits, and Charlotte is a city with a sizable downtown, one that can sometimes pass for Washington, D.C.
Now that we've got you all revved up the following Mountainbrook links might help:
From the Boston Globe A trip to Highclere Castle (the real Downton Abbey)
"Just as youd expect, Highclere is set amid rolling hills, grazing sheep, and beautiful trees enough English countryside to last a Downton fan a lifetime. With its golden stone, impressive tower, and Gothic turrets, Highclere looks exactly as it does on television…"