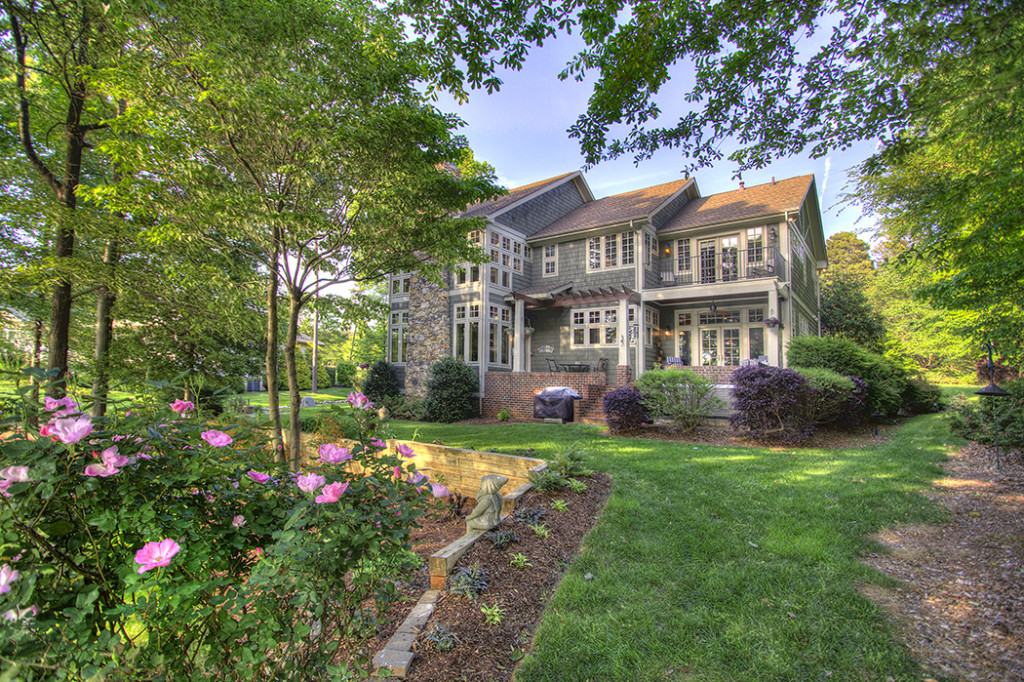 Settled in Adirondack chairs unwinding lakefront as stress fades into the sunset, its Tuesday but here it always feels like the weekend.
When we asked our clients Jeff and MaryAnn to write their Homestory about their Lake Norman home we expected to hear about sunsets, power boats and fun on the water…what we got was much deeper. So often as real estate agents and homeowners we forget how big a part our home plays in our lives. After all we spend the vast majority of our life at home and it follows that many of most memorable times of our lives happen at home. Jeff and MaryAnn reminded us of that and introduced us to Lake Time (read their Homestory below)
As Rhonda and I help people market their home for sale or to buy a new one we have become more conscious of The Why (click to see Simon Sinek TED Talk) people buy a home. Features and benefits are important but most often they are not the deciding factor….really, most people make their biggest financial transaction at least in part on feel, their gut instinct.
That'swhy we came up with the Homestory idea and why we drastically changed the way we describe our homes for sale. First we listen to what our homeowners love about their home and then we craft a story around that….we make sure homebuyers understand the features of the house but we really focus on helping homebuyers get a feel for what it will be like live here to make this house their home. In the case and Jeff and MaryAnn we came up with a more thoughtful description of what living in this home would feel like.
Which of the following descriptions grabs you?
Typical (actual) Lakefront property description
Convenient to Charlotte on HWY 16 & 485! Travertine, HW and Limestone floors. Study w/FP can be also be used as DR. Elevator to all 3 floors! Upper floor w/ library/bonus room includes wet bar & unique Norwegian wood burning FP. Lake Level with 2nd MBR, exercise rm, summer kitchen & Home Theater. 4 BR plus 2 "Flex BR"….(and it goes on )
Lots of features not much heart…. as compared to this..
Our description 2771 Camden Pointe Drive, Sherrills Ford NC
Settled in Adirondackchairs on your dock unwinding lakefront as todays stress fades into the sunset. Its Tuesday but here every day feels like the weekend. As the moon takes over retreat to the calm of a Miller Nicholson designed craftsman home abundant light from 140 windows offer lake views from almost every room. Relax in the den with soaring real stone fireplace before retiring to one of three cozy natural poplar wood accented bedrooms.
But the Lake Norman lifestyle is not all about relaxing. A meticulously landscaped gently sloping lawn leads to 234 feet of shoreline and big water views. So whether its weekday kayaking in the cove or long sunny weekends on the water with friends youll feel invigorated a good tired the kind you feel in your bones.
As your tour the home for a moment forget the features and pay attention to how it makes you feel. Does it feel like you? If it does then just maybe, youre home.
Which one grabs your attention?Which one makes you feel more at home? Which one are you more apt to go visit? We love the joy of real estate and love working with home buyers and sellers who get that where you live is a really big deal….and most important it must feel like your home!
Oh and a fabulous custom video doesn't hurt either…enjoy!