furniture, those kitschy lamps and ashtrays and yes even the clothes well….it's back again, big time. (Charlotte's Mad About Modern Home Tour May 9 – more info below)
Some say it's all due to thepopularity of the Madmen TV series or a result of the HGTV home improvement craze, just a fad that won't last. But in Charlotte we think it goes deeper than that and this time Mid-Century Modern architecture and design are here to stay. Also known as contemporary style (Charlotte MLS does not have a mid-century modern category designation) these homes appeal to two surprising Charlotte home buyer demographics 1) empty nesters 55 and above 2) millennials and first time home buyers. Here's why…
Older homebuyers are attracted to the nostalgia and the simplicity and practicality* of design. They'd rather have more usable space than a big house full of stuff and rooms nobody uses (been there, done that)
Millennials like the simplicity of design, the coolness factor and interior design where less is more.
Mid-century homebuyers like that the home itself is an intrinsic design element one that you are not going to see down the street.
Contemporary and mid centuryhomes are designed to bring the outdoors in work well the trend toward sustainability.
Decorating these home is fun with sites like www.dotandbo.comwww.cb2.comwww.1stdibs.comwww.houzz.com and our favorite Charlotte's own www.midcenturysalvage.com
Charlotte homebuyers young and older alike are trending towards smaller footprints in more established neighborhoods away from the pre real estate bust McMansions. Buyers are opting for more usable square footage and smart design.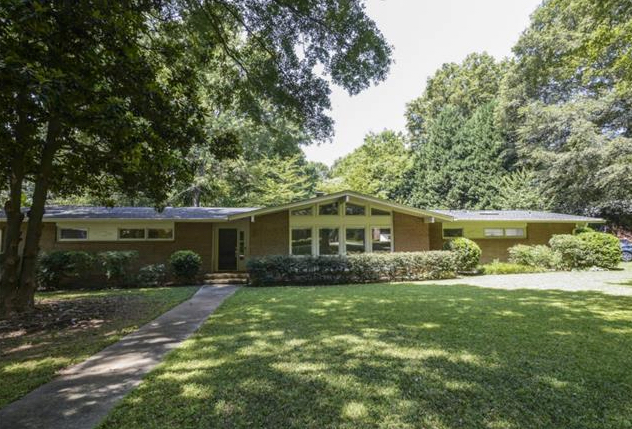 *Mid-century design is at once practical and as witty as Dr. Seuss rhyme (yes he was mid-century modern too) After moving into our mid-century modern ranch I realized why the bedroom windows were eye level…just high enough to provide light and privacy without the need for blinds. Design genius.
My company Savvy + Co Real Estate has been a leader in the Charlotte mid-century modern revival – owners Lexie Longstreet and Shonn Ross have lived in mid-century design homes and also helped launch the Mad About Modern Home Tour which will take place for the fourth year May 9, 2015 (5 homes + 2 condominiums + 2 church sanctuaries). Information and tickets available though Historic Charlotte http://historiccharlotte.org/events
And if you'd like to check out all the mid-century modern and contemporary homes for sale right now in Charlotte go to Savvy+Co Charlotte Modern Homes Search
Here's just a couple… Groovy!