The statistics* say it's a great time to buy (and hold) in Providence Country Club!
But then you know what they say about statistics…

The statistics on sanity are that one out of every four Americans is suffering from some form of mental illness. Think of your three best friends. If they're okay, then it's you. Rita Mae Brown
Trends are a different thing and we are seeing an interesting trend in the Providence Country Club Neighborhood. The Average Price Per Square Foot (PPSF) on homes sold. Right now the average PPSF is $144/sf that is 18% above the low $122/sf in December 2012 and well below the high of $165/sf in 2008.
So what does this tell us about the Providence Country Club housing market?
Home Prices are up sharply year over year and trending up
Home Buyers are comfortably in the middle of historical home values
Home Sellers can benefit from momentum and a lower than normal 6.7 month supply of homes for sale

For a Providence Country Club neighborhood report click here. Thinking about selling yourProvidence Country Club home – curious about your home value click here. Like to see ALL the homes for sale now in Providence Country Club click here.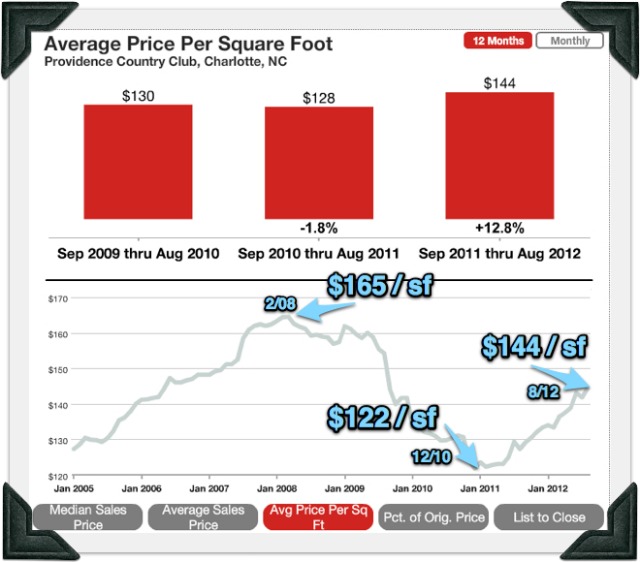 Oh and just for you!