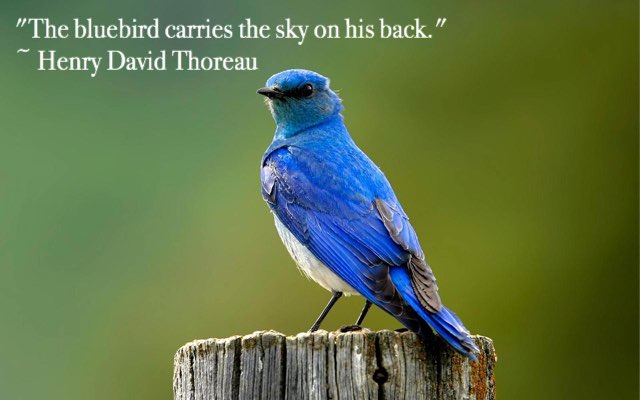 If you decide to make 10350 Jim Sossoman Road your home…you've got some pretty big shoes to fill! (or maybe just a bluebird feeder or two). This home is different and it is gorgeous. Nested on 13 acres just outside the 485 loop (9.5 miles) in Midland, NC this home is the perfect tranquil country retreat. Just far enough from Charlotte's hustle and bustle it's still only a short thirty minute ride to Uptown Charlotte or twenty minutes to UNCC.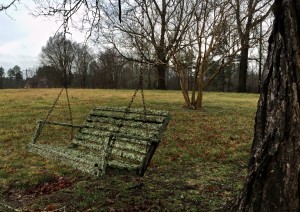 Debbie and Butch love, love this home as you can see from their touching Homestory (below) and they would really like to see someone fall in love with their house and make it their own. Once inside the home you can see how this would be the perfect place to entertain friends, big families or to just escape. Make sure to consider the outbuilding with heat/air, full bath and kitchenette which make the perfect "Man or Mom Cave", extra bedroom, hobby spot or "mother in law suite". In talking with Butch he told us he hunts on the property and the pond is full of bass.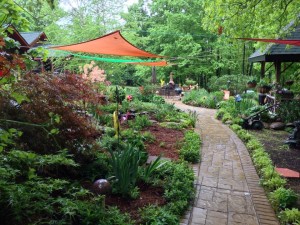 If you visit this home before spring please bring this picture with you so you're not too surprised when the lovingly maintained gardens explode in vibrant color an abundant wildlife that would makeJohn James Audubonswoon!
And how about the "moss swing" that greets you at the entrance to the property.
This is one of those must see properties…so if you're even thinking about a country estate/retreat then you owe it to yourself to see10350 Jim Sossoman Road
in person and go ahead bring yourfishin'pole!