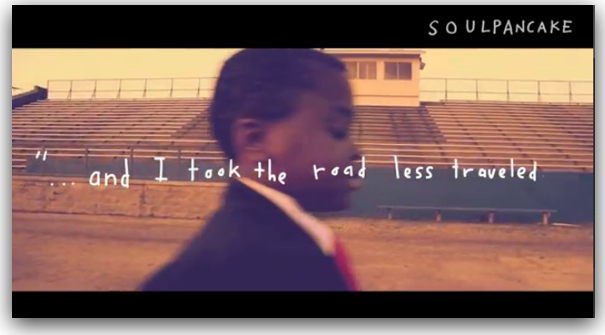 Maybe the most magical, inspiring, funny 3:57 minutes you've seen. (OOPS – had wrong video – it's correct now!)
A Pep Talk from Kid President to You
I really can't add words that would adequately describe the simplicity and beauty of this message. The young man, excuse me Kid President is one of a kind; funny, genuine and passionate. I'll just list a few of my favorite quotes below.
(I agree with Kid President please SHARE this on Facebook with someone who encourages you or could use a lift – easy just click the share button below the post)
What will you create that will make the world more awesome? Nothin' if you keep sittin' there.

The World needs you to stop being boring. Boring is easy.

Not Cool Robert Frost!

What if Michael Jordan had quit? He'd never made Space Jam…and I love Space Jam!

We can cry about it….OR we can DANCE about it!

Let's GET OUT THERE!