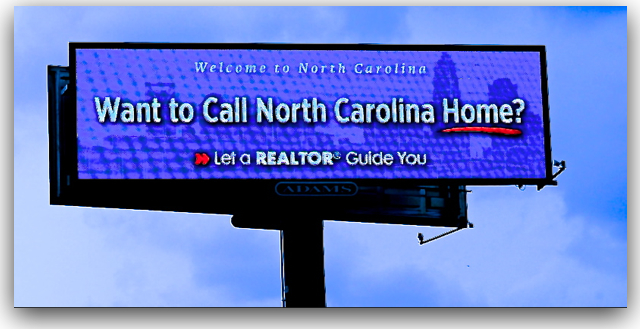 When the guy in New York's Carnegie Deli yells at you to "Come back" he means COME BACK…somethin's up – you forgot to pay or heaven forbid TIP and there's no fuggedaboutit in a New York deli!
It's a very different story when one of the lovely ladies at Myers Park's venerable ButtercupGift & Stationery Store asks you to "Come Back" as you walk out the door. She means thanks for visiting hope you will come back…soon. (Now if she adds a bless your heart on the end – you're in more trouble than a New York Deli!)
The Charlotte Realtors Association is putting up billboards during the DNC Convention encouraging visitors to think about relocating to Charlotte "Want to call North Carolina Home?" (I kinda wish they had used the slogan "Ya'll come back…and stay") Regardless I think its a great idea. Full disclosure I'm a Yankee transplant (by Westchester County, New York) in Charlotte 34 years and although I love the Carnegie Deli I wouldn't trade it for one "Ya'll Come Back!
So if you are here for the DNC Convention – Welcome! If (bless your heart) you're curious and like to search around for some Charlotte homes for sale – try our easy Charlotte Home Search it covers all the Charlotte MLS homes for sale. Click to Search Charlotte Homes For Sale.
Read the complete story Charlotte Realtors promote North Carolina to DNC visitors by Susan Stabley at The Charlotte Business Journal.
The state and local Realtor associations want to help Democratic National Convention visitors settle down in Charlotte North Carolina on a permanent basis.

We all know Charlotte, North Carolina, is a great place to live, and soon delegates, media and visitors from all over the U.S. will find that out, says Jennifer Frontera, president of the local association. Even if visitors to this area dont come back and call Charlotte home, we want to make sure they remember the Realtors welcomed them to our great city.