…we are a big town that lives small.
I dont mean small like Mayberry RFD I mean small like when you're out and about your likely to run into somebody you know…it doesn't take forever to get somewhere and most of all…there are a lot of people doing BIG BIG things!
I've started a series about my Charlotte "Crazy Ones"…amazing, passionate people in Charlotte who make a difference Molly Barker was first and now I'd like add Gabrielle Shain-Bryson.
Gaby as her friends call her (and everyone's a friend) is a different kind of artist, a masterful visionary with an eye for the most beautiful and impactful art and artists. Since 1998 she has brought some of the most beautiful art to Charlotte with her beloved Shain Gallery (learn more & connect below).
But what makes Gaby "crazy" is her passion for causes and her work on their behalf. I could go on and on about the things Gaby has done…but today I want to focus on her passion for another Charlotte cause….Rippled Purpose (founder De Anne Wingate looks to be "crazy" too I'll let you know after I meet her)
De Anne Wingate returned (to Charlotte) from India in March of 2012, with a desire to help children living in slums around the world receive the best education possible. She saw first hand that this was the only hope for these precious little ones. Thus, the seed was planted for her non-profit, Rippled Purpose.

Rippled Purpose is organized to provide hope to children living in slums around the world through education and love which extends to their nourishment, medical & dental care, and college aid. All funding will be utilized for programs that create self-sufficiency within the community. Giving children the chance to rise above oppression and poverty are the fundamental principles driving Rippled Purpose.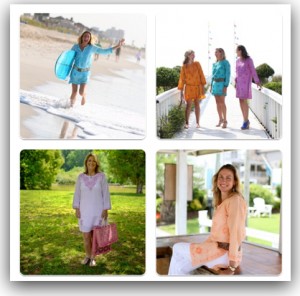 De Anne fell in love with the beautiful tunics she saw in India…."An idea was born; import the tunics from India and use the profits from each tunic to fund Rippled Purpose."
Read more about her mission at Blessed Lotus and see the beautiful tunics for sale – you might also like to LIKE her Facebook pagehttp://www.facebook.com/BlessedLotus & Pinterest too – we did!
Then on November 29 the Shain Gallery will hold a reception and trunk show for Blessed Lotus/ Rippled Purpose – LIKE the Shain Gallery Facebook Page for more details coming soon!
The best way to learn more about "crazy" Gaby and Shain Gallery…is to just stop by the gallery and say hello at 2823 Selwyn AvenueCharlotte, NC 704.334.7744 Tuesday-Saturday 10-5
Plus…Shain Gallery has an awesome Facebook and Pinterest Page – If you LIKE us, you'll LOVE us!

Oh and as for the crazy part…here's what we mean…
http://youtu.be/8rwsuXHA7RA