Excited be to be back in the saddle showing properties tomorrow – like this one…as you can see marketing a property for sale is best left to a professional.
Consider…
is a chalk gun personal property? if it's stuck to the floor does that make it a fixture?
does the subcontractor's boot convey?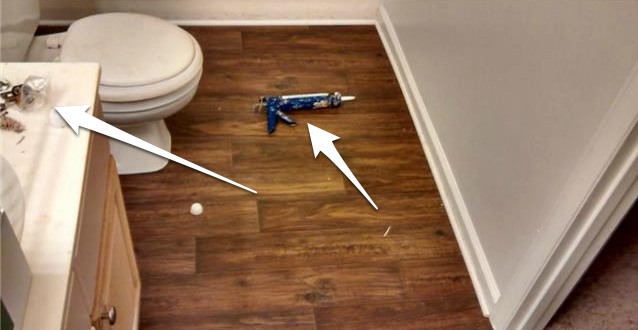 ** No professional photographers were harmed (or consulted) in the taking of these home for sale listing photos (and yes they are real)
Itshouldn't (doesn't with us) make a difference ifyou looking to sell a $3 million stunner lakefront on Lake Norman or a starter condo in Steel Creeke if you work with Rhonda+Mike Gibbons at Savvy you will have professional photos and plenty of them! Period. End of story.
Why do we do this? Because you have maybe twenty seconds for a home buyer to fall in like* with your house. Very interesting article about here from Wall Street Journal.*To fall madly in lovethehave to see it and hear the story.
Be careful out there…and remember if we do our jobs (and we do) this can be fun for you. Work with Rhonda+Mike andwe'll prove it!
We're putting a smile back in real estate.