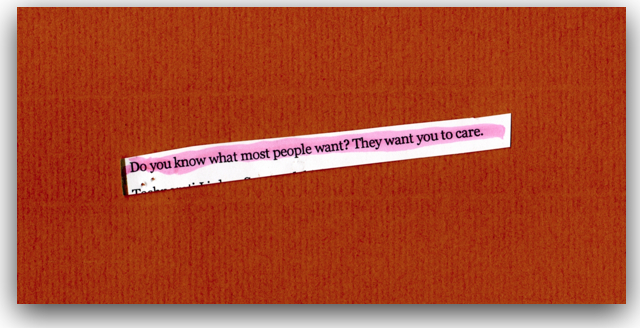 I think I figured it out…all of it.
It comes down to something the amazing Seth Godin said…
"Do you know what most people want? They want you to care."
A couple of things have been colliding lately, Rhonda has been spending some ungodly long hours and too little sleep…worrying about her clients…no CARING about her clients. Caring that her clients get the best "real world" information and advice while helping them through some pretty sticky often exasperating situations.
This is what a hug would look like if you wrote it down…
Trulia recommendation: Rhonda has been our selling agent on two properties in south Charlotte in recent months. She had the properties professionally photographed and listed on many online sites. Over several months, we had roughly 30 showings on each property. When I had the condo listed with (large real estate firm) for 18 months,I felt it got no attention** and the fact that is was only shown 4 times in 18 months pretty much proves that fact. (With Rhonda) after just a couple of months, we completed a lease/own contract on the first home. The second property a one bedroom condo which is obviously a tougher sell is now also under contract. Rhonda will communicate well and work tirelessly on your behalf. We give her our highest recommendation. Randy and Barbara Hartsoe
Personal note to Rhonda: I certainly realize thatyour commission on our two properties is not going to be a fortune but I feel like you treated them as you would a million dollar listing and that was refreshing. You have handled all aspects of our listings with professionalism and we greatly appreciate it. Thanks, Randy.
** here is the bespoke HomeStory we created to market the property…yes we do a custom, one of a kind blog post for each Charlotte home we list for sale.
There's a scene in Jerry Maguire | see our other JM post here | that shows the Agent/Player relationship to be the perfect analogy for the Realtor/Client relationship. In this scene the biggest star has the top agent and yet they don't have anything compared to what Rod Tidwell and Jerry Maguire have. I'd trade all the money in the world for that hug…would you?
Have you hugged your Realtor (ever)?